From the first to the fourth of January I have been taking part in the New Year Plant Hunt (NYPH), an initiative by the Botanical Society of Britain and Ireland (BSBI) to get people out recording during the first four days of the New Year to see what's in flower between Ireland and Britain.

Glenveagh National Park, Co. Donegal – Oisín Duffy
As is normal for all my adventures in biological recording (and everything really) I was joined by the wonderful Mairéad Crawford (the other Vice-County Recorder for East Donegal). This was my third year participating in the NYPH, having recorded in Donegal, Tyrone, Derry and Armagh in previous years.

The first plant I recorded in 2017 and the first of the New Year Plant Hunt, White Clover (Trifolium repens) taken just after midnight – Oisín Duffy
My first botanical interaction of 2017 came just after midnight when I recorded a rather beautiful White Clover (Trifolium repens) which was growing relatively near my house. I was informed that for the third year in a row I had logged the first record of the NYPH event. Darkness and extremely wet ground dissuaded me from pushing my luck any further. The next morning was rather bright and chilly (a common occurrence in Donegal) and we decided to record along both of our local areas (particular around Argery and Raphoe). With one plant down on the list, it wasn't long before we started seeing an abundance of Dandelions (Taraxacum), Daisy (Bellis perennis) and the lovely grass Poa annua. These species repeated on the list for quite a while and quite a while of time was spent looking for Ivy in flower, the majority of which had gone to berry. Eventually after walking a stretch of road, we came across a few extremely tatty Ivy (Hedera helix) flowers.

Gorse (Ulex europaeus) was one of the great constants throughout the plant hunt – Oisín Duffy
Gorse (Ulex europaeus) was another reliable plant and was in flower throughout the local area. Disturbed ground near the entrance of fields, gates and houses had great numbers of daisies and also one new species for the list Groundsel (Senecio vulgaris). While recording around Raphoe Town and the nearby environs of Mongorry we came across, a rather tattered Meadow Buttercup (Ranunculus acris), Lolium perenne and the much maligned Ragwort (Senecio jacobaea).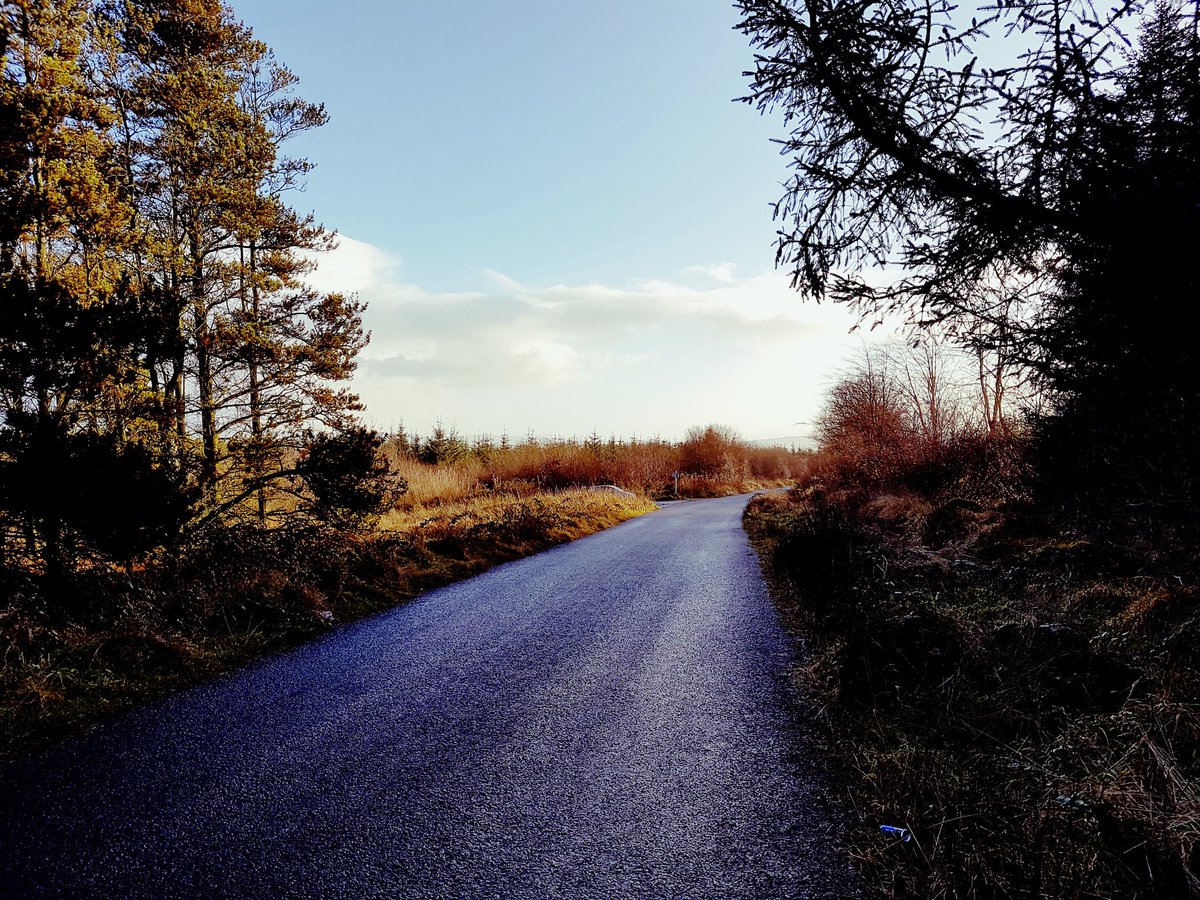 Views from Mongorry – Oisín Duffy
The last stop on our first day of the plant hunt was to check out a site for White Butterbur (Petasites albus), which doesn't appear to be all that common and seems to be confined to Ulster within Ireland. We found numerous plants, but only a few were actually in flower, but I'd imagine it will be an impressive display in a short time.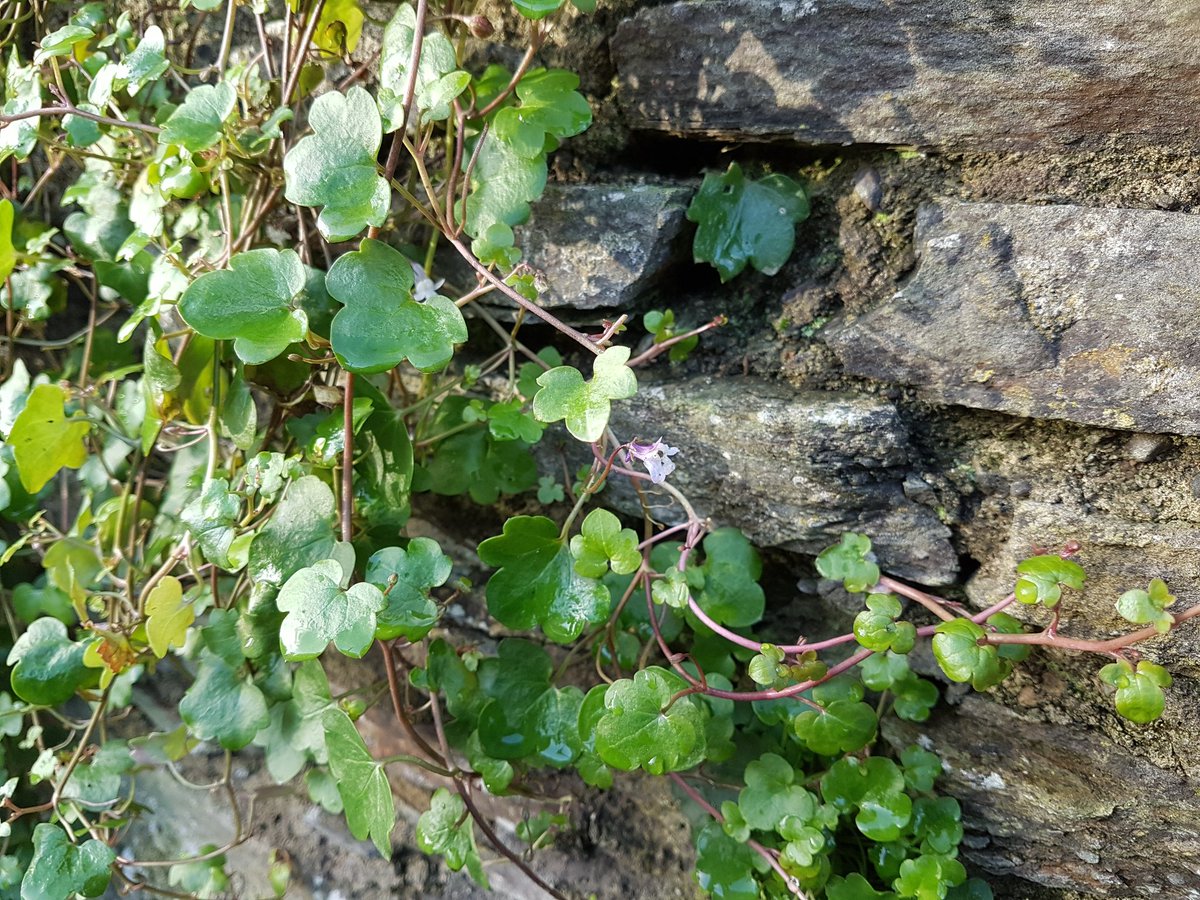 Ivy-Leaved Toadflax (Cymbalaria muralis) still in flower in Convoy, Co. Donegal – Oisín Duffy.
On the way back to the car we noticed Lesser Celandine (Ficaria verna) in flower and many others not far off it and while checking nearby stonewalls, we spotted Ivy-Leaved Toadflax (Cymbalaria muralis) which had numerous flowers (not all of which were in good shape, but it was certainly nice to have a little bit of colour for the end of the day).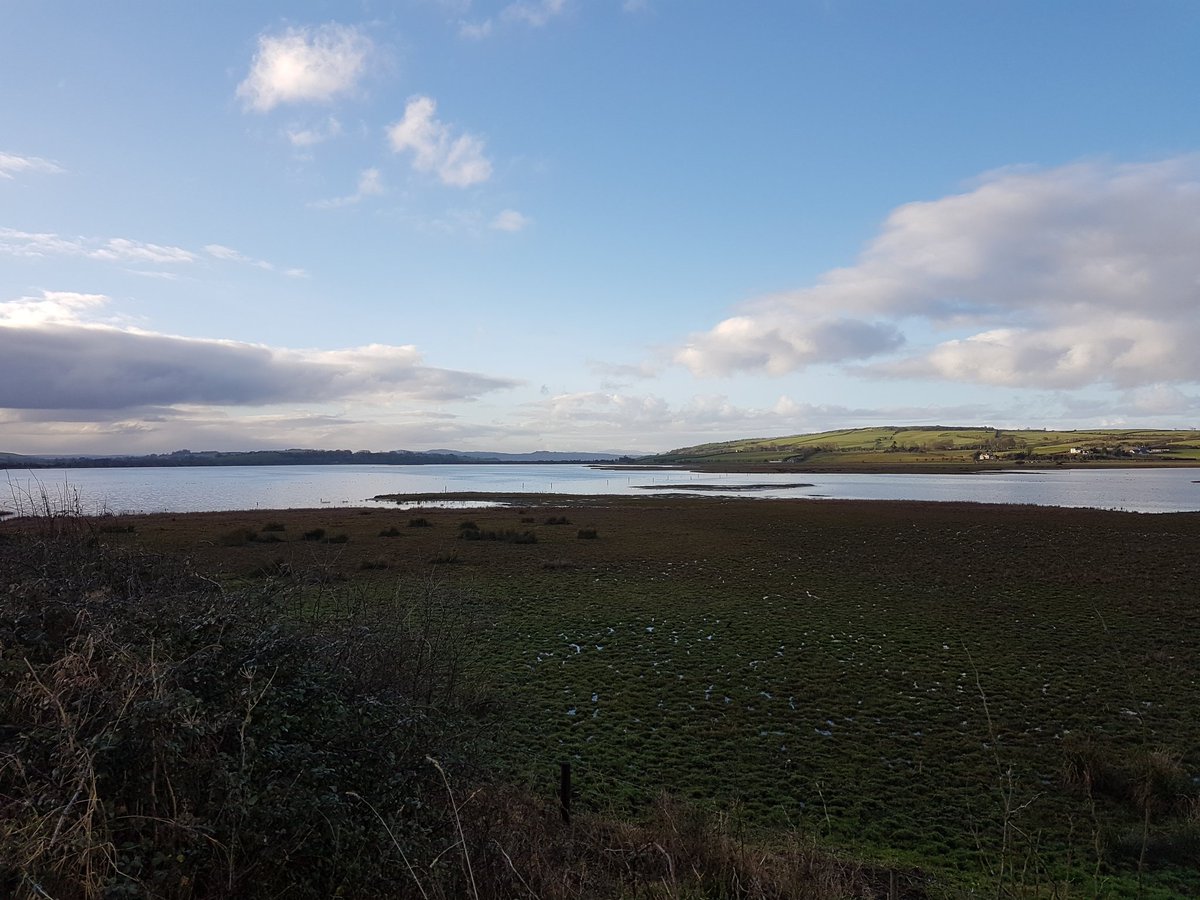 Our starting point on Day two of the New Year Plant Hunt – Oisín Duffy
Day two seen us travelling further North, we again set off after 12:00 as the mornings were quite frosty and road conditions less than favourable. Our first stop for the day was Inch Wildfowl Reserve, a beautiful part of the county and a favoured spot for birdwatchers. While the bird life, views and weather was gorgeous, there was very little in flower and the usual suspects were recorded (Daisy, Dandelion, Poa annua and Ivy). One thing which was found in numerous parts of the county (but we didn't get recording at every location) was Winter Heliotrope (Petasites fragrans). This non-native plant has a tendency to carpet the ground with its large horseshoe-shaped leaves and sweet smelling flowers (the scent is something similar to vanilla or aniseed). This was taking up patches of roadsides through from Raphoe all the way to Buncrana and can outcompete or block other native plants from growing in that area.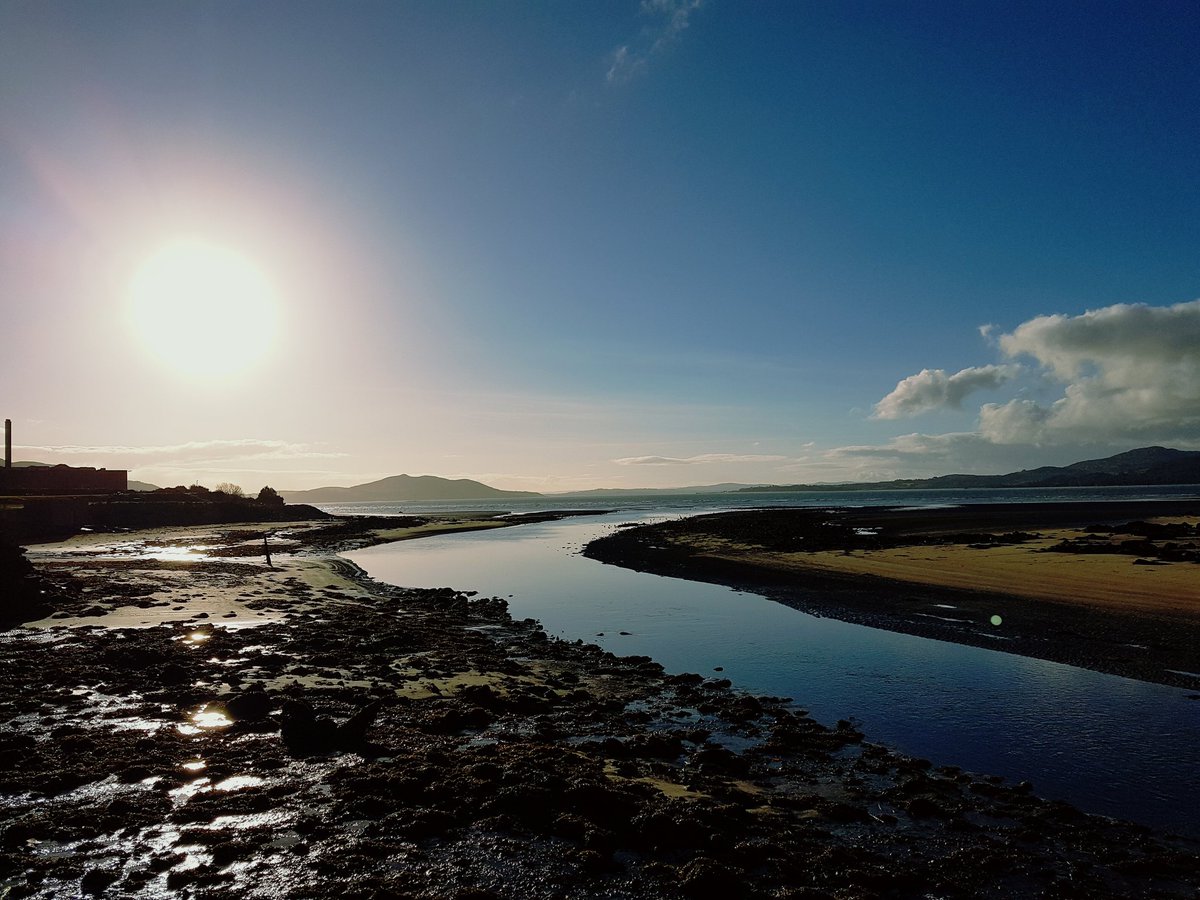 Just before setting off around Swan Park – Oisín Duffy
Even though the temperatures were barely above 6 degrees, it felt like great weather, refreshing breezes and plenty of sunshine, the only thing that was missing was flowering plants. With this in mind we decided to take a trip to Swan Park in Buncrana. The park which has a nice range of mini habitats also has the beautiful Crana River running through it, which on this occasion looked more like glass or silk than water.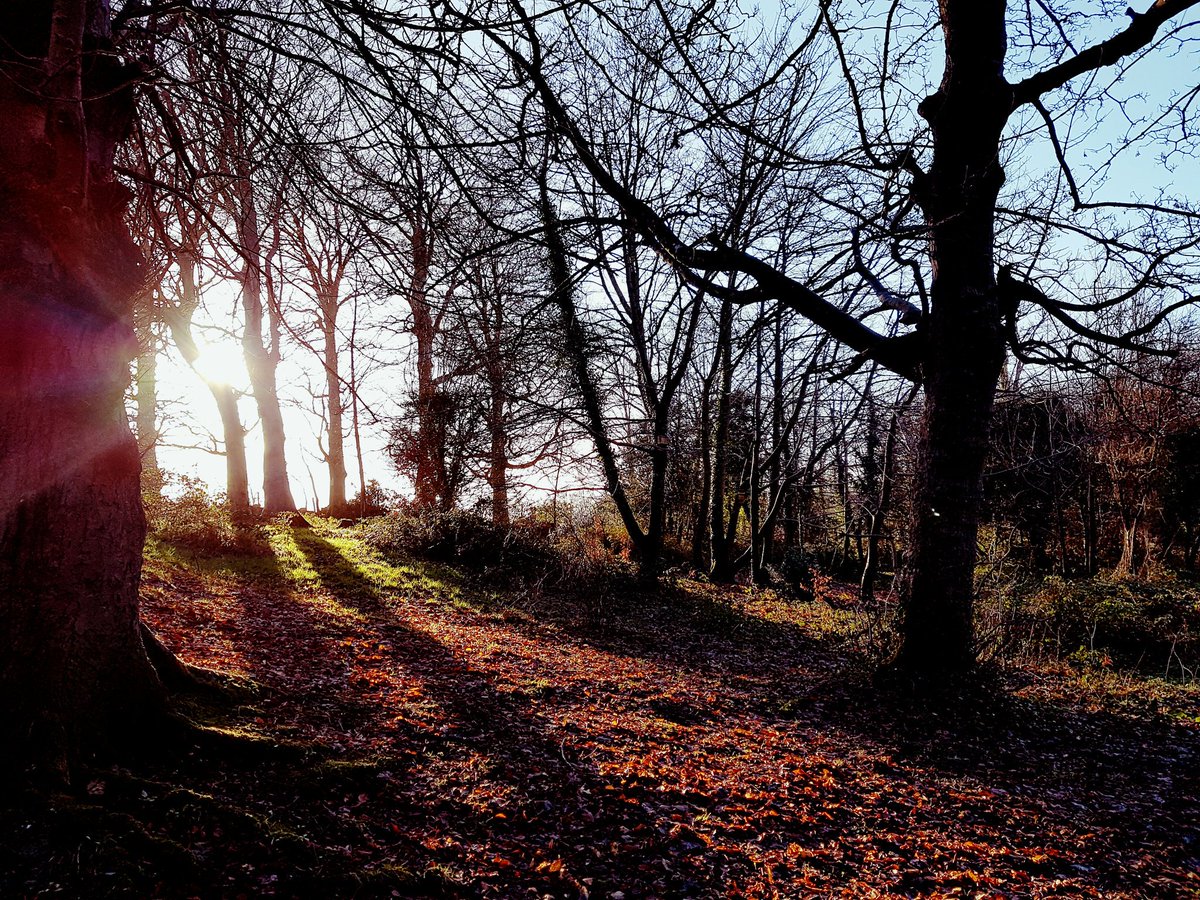 More glorious weather at Swan Park, but unfortunately not much in flower – Oisín Duffy
Before finishing for the evening we paid a visit to the amazing hillfort of Grianan of Aileach. While there was virtually nothing in flower here the views over the surrounding countryside were spectacular and well worth the visit if you happen to find yourself in the area.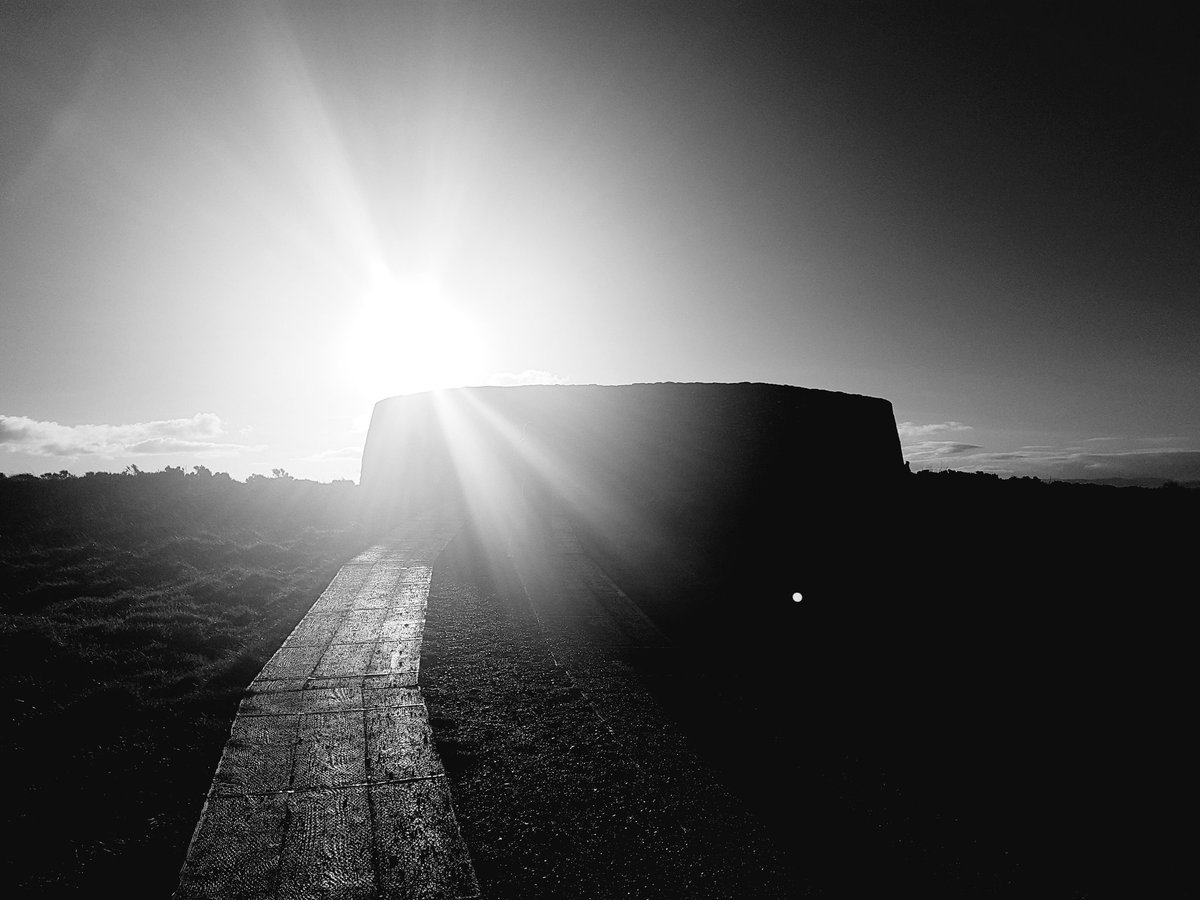 Grianan of Aileach, Co. Donegal – Oisín Duffy
Even though the walks and weather was glorious, we hadn't much luck in finding any new species. So we enjoyed the rest of the January sunshine and made our way back home with the hope that tomorrow would once again be more fruitful.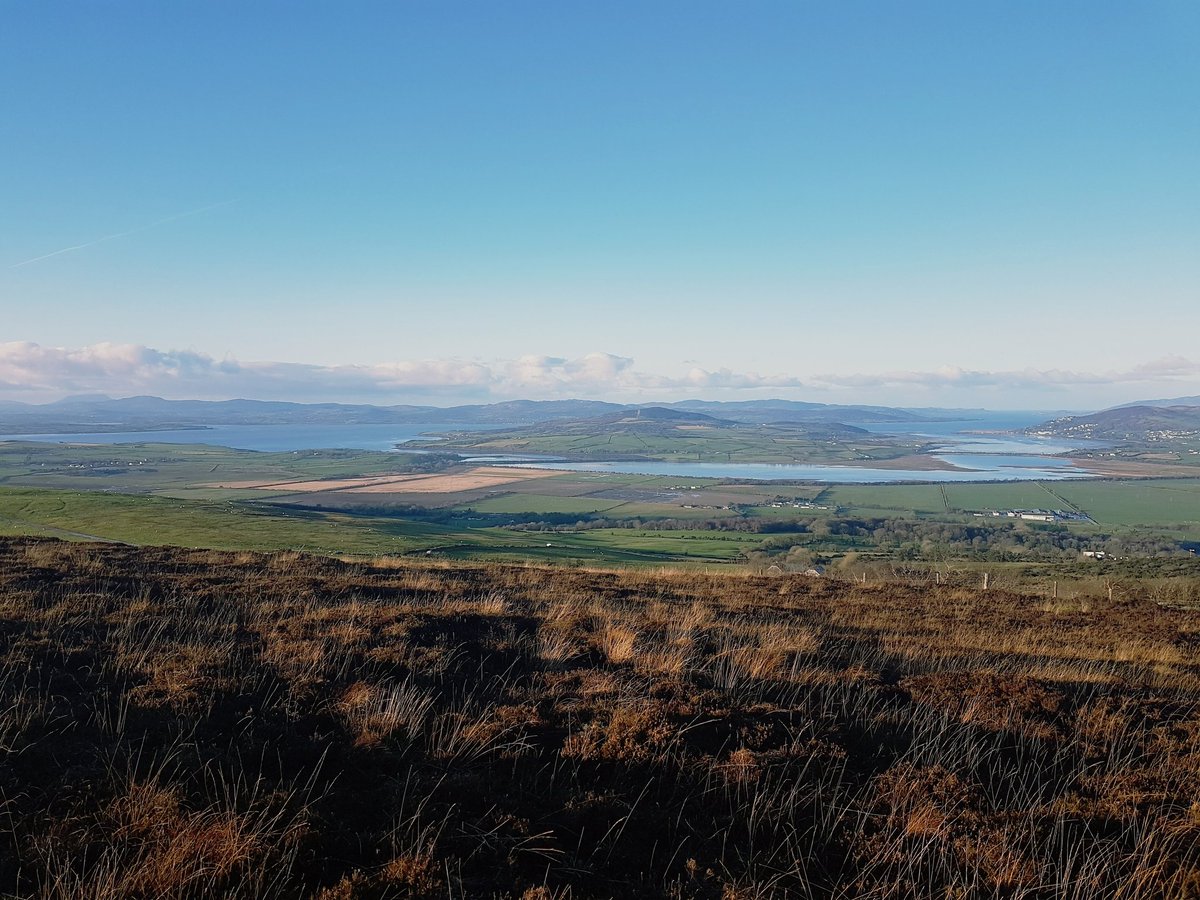 Amazing views from Grianan of Aileach – Oisín Duffy
Day three seen us going West and into the neighbouring Vice-County of West Donegal (H35), where Glenveagh National Park was the main target for the day. We arrived just in time for light showers of rain but a rather peaceful park. The remnants of many gone over plants dotted the sides of paths and long grass, but once again we were spotting very little in flower.

Glenveagh National Park, Co. Donegal – Oisín Duffy
Beautiful purple buds of Alder added colour to a somewhat grey day, but before long the sun was battling against the grey clouds and putting up a valiant fight against the rain. More of the usual suspects again, with only one new species to the list being Creeping Buttercup (Ranunculus repens). Even though the views were stunning the lack of plants and incoming heavy rain persuaded us to try elsewhere for additional flowering plants.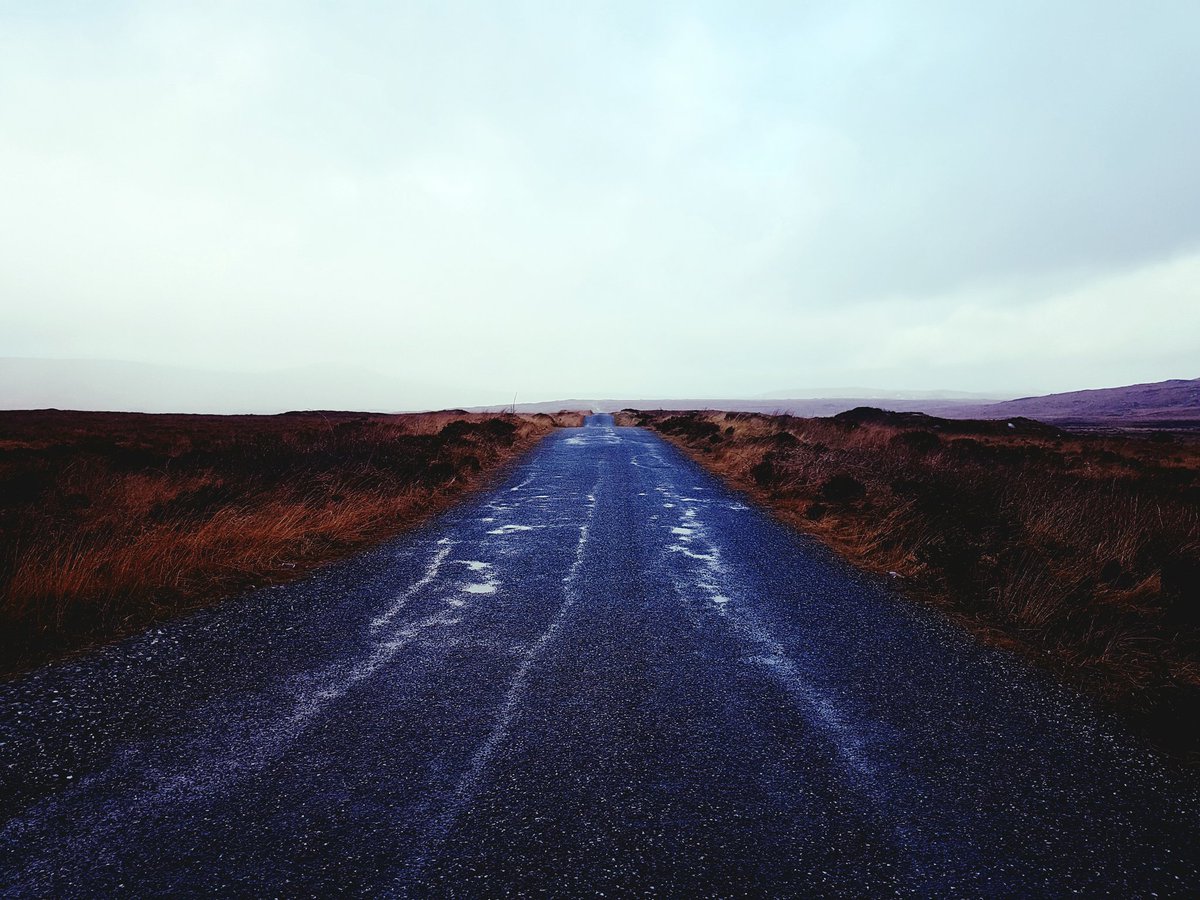 Donegal Roads, plenty of miles where put in travelling from site to site, not that it did much for our species list – Oisín Duffy
Ards Friary was the next location on our journey and while once again the views and scenery were amazing we actually managed to find a few extra species to add to our list.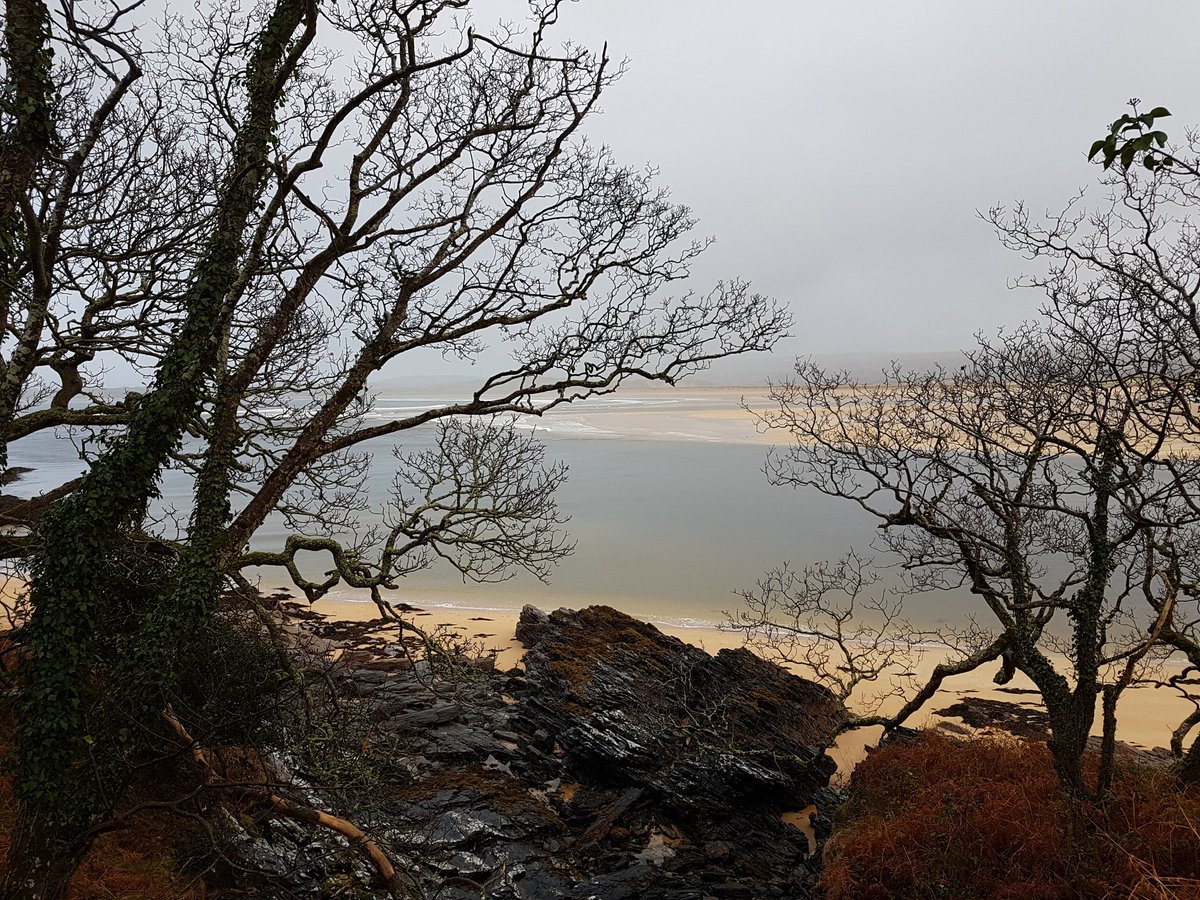 Ards Friary, Co. Donegal – Oisín Duffy
We managed to come across Cock's Foot (Dactylis glomerata) in amazingly good condition, reminiscent of plants we seen during the Summer while surveying. The dainty Petty Spurge (Euphorbia peplus) was also recorded as well as Nipplewort (Lapsana communis). Unfortunately with another setting sun, we made tracks back home to plan for the final day of recording of the New Year Plant Hunt.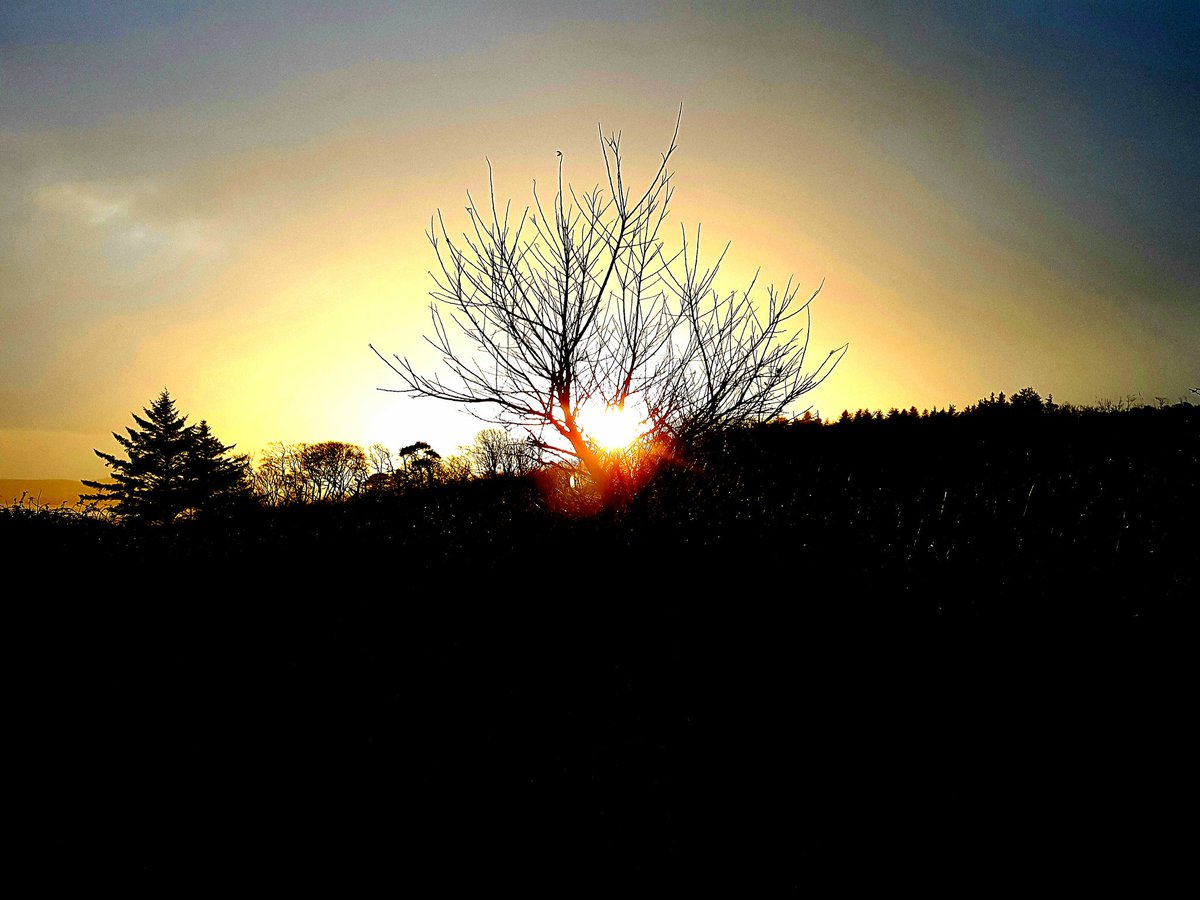 Setting Sun at Ards Friary – Oisín Duffy
If you've made it this far you'll have noticed that we had a day's recording in the East, West and North Donegal, so there's no prize for guessing where we decided to spend day four of the plant hunt and that was in South Donegal. One of favourite spots (and location of our BSBI field-outing this year) is Murvagh, a beautiful and diverse coastal habitat with quite a few rarities.

Nice weather and plants, just not that many in flower – Oisín Duffy
Murvagh is generally a treat to anyone interested in nature, but unfortunately for us, very little was in flower. We did however see a few "gone over good finds" which captured our attention for quite a while.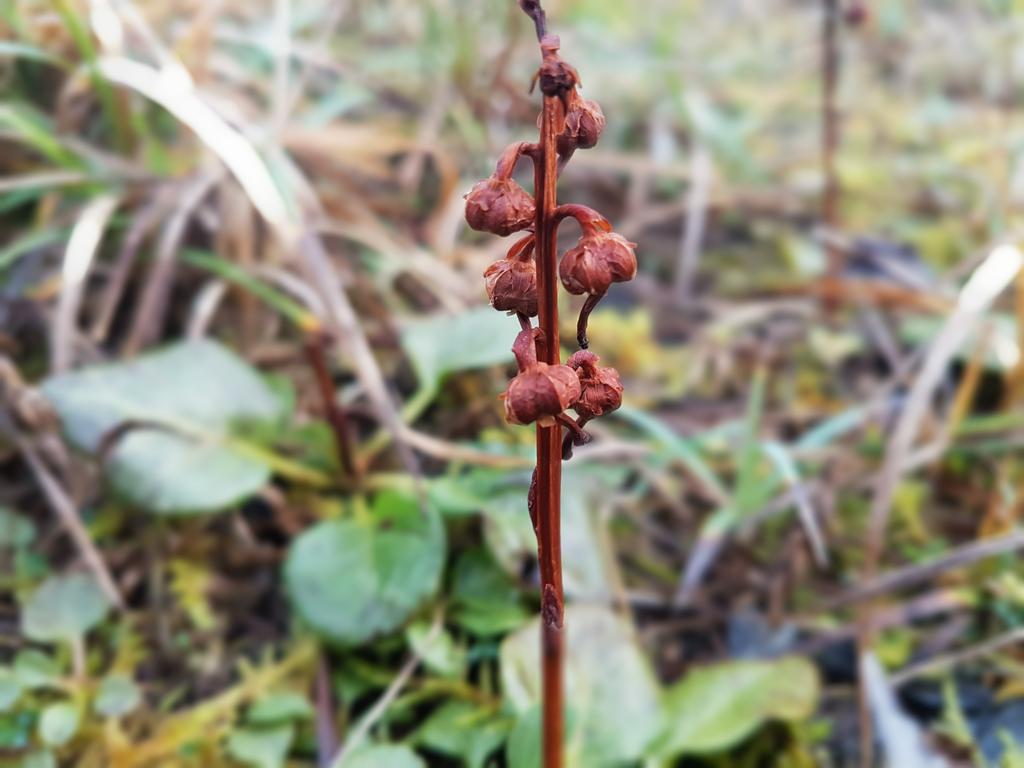 Round-Leaved Wintergreen (Pyrola rotundifolia ssp. maritima) – Oisín Duffy
This was really the common trend of the four days, only the hardiest of plants where still about and flowering, a series of hard frosts in mid/late December finished off a number of plants which I had recorded in late November.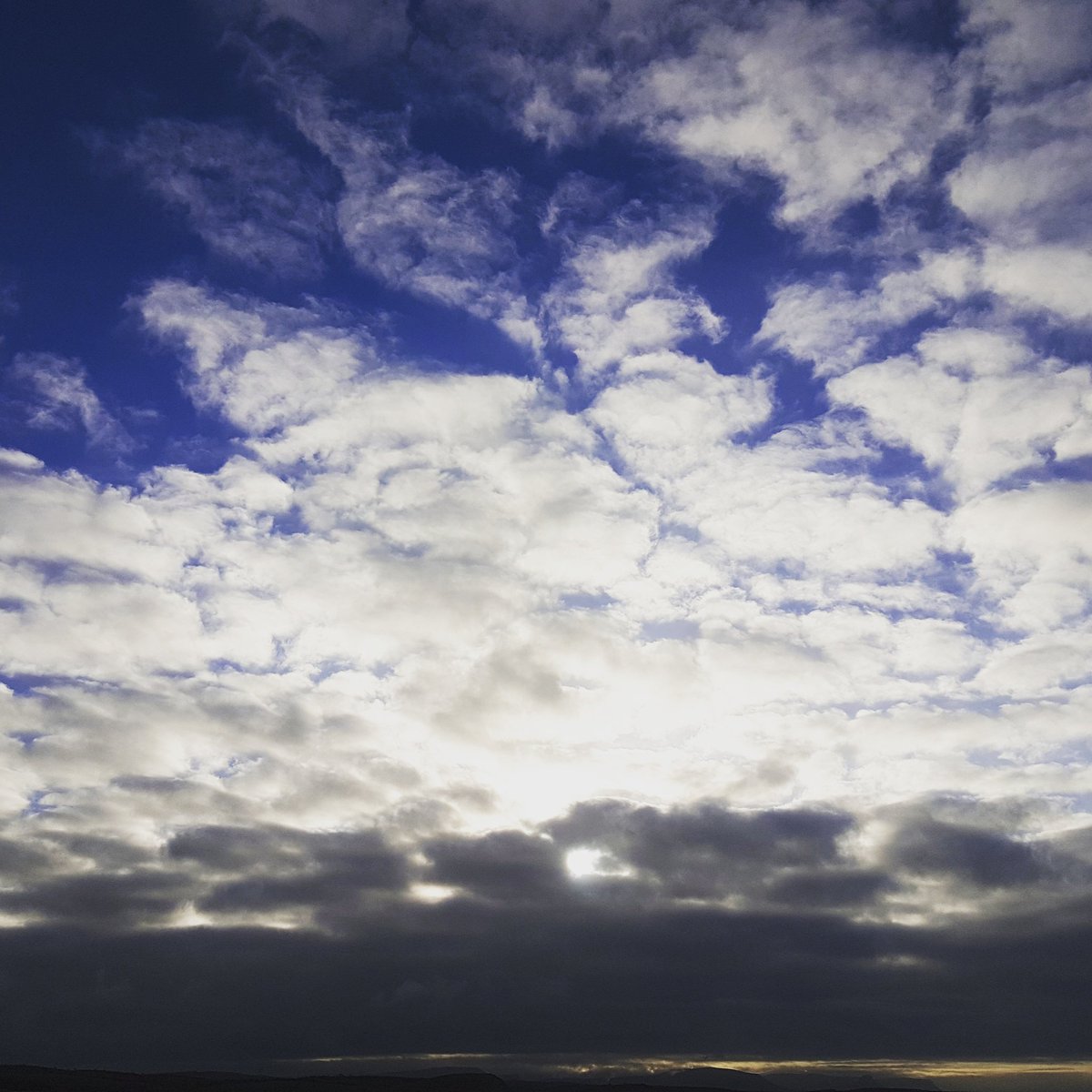 Skies above Murvagh just before – Oisín Duffy
However we still managed to record 18 species over the 4 days (not the best total in world) but for being at the North-Western limit of the New Year Plant Hunt and to have bad frosts and rather cold conditions, it wasn't that bad and of course the main thing was that we had immense fun, travelling our home county, seeing amazing scenery, shaking off any botanical recording rust that set in over the Winter period and I can't think of too many better ways to spend the first four days of the New Year than being in and recording nature with Mairéad.
Below is the full list of plants which we recorded over the four days:
White Clover (Trifolium repens) – 1st of the New Year Plant Hunt
Ivy (Hedera helix)
Daisy (Bellis perennis)
Dandelion (Taraxacum agg.)
Gorse (Ulex europaeus)
Groundsel (Senecio vulgaris)
Annual Meadow Grass (Poa annua)
Ragwort (Senecio jacobaea)
Meadow Buttercup (Ranunculus acris)
Perennial Rye Grass (Lolium perenne)
Winter Heliotrope (Petasites fragrans)
White Butterbur (Petasites albus)
Lesser Celandine (Ficaria verna)
Ivy-Leaved Toadflax (Cymbalaria muralis)
Hazel (Corylus avellana)
Creeping Buttercup (Ranunculus repens)
Cock's Foot (Dactylis glomerata)
Petty Spurge (Euphorbia peplus)
Nipplewort (Lapsana communis)